Vaughan Sound has provided HMT Sancta Maria, Swansea with a cutting-edge sound masking and speech privacy system.
The brand-new, £25 million private hospital in the city's SA1 waterfront development is a purpose-built replacement for the previous dated premises in Ffynone, which had been sited there since 1958.
HMT Sancta Maria features 12 en-suite patient bedrooms, three state-of-the-art operating theatres, an on-site MRI scanner, step-free access and underground parking.
Officially opened on Monday 15 February, it will offer a range of specialist treatments including cosmetics, dermatology and ophthalmology.
Vaughan Sound was involved early in the design phase, tasked with integrating a sound masking system to create a distraction free and sonically comfortable workspace within the open plan office area, while also enhancing speech privacy throughout.
Working alongside main contractor Kier Construction and electrical contractor Lorne Stewart, Vaughan Sound specified and installed a Qt® 300 control module paired with Qt® emitters.
The Qt® 300 was chosen for its advanced features, including EQ, ramping and scheduling. The password protected controller is also linked to the client's network and can be managed remotely using the onboard web server, as well as via the intuitive front panel.
The sound masking and speech privacy system is designed to operate continually, with timed on/off and dynamic ramping settings to cater for varying office hours in this busy, fast paced environment.
Qt® emitters were fitted into the suspended ceiling, utilising containment hidden from sight within the ceiling void.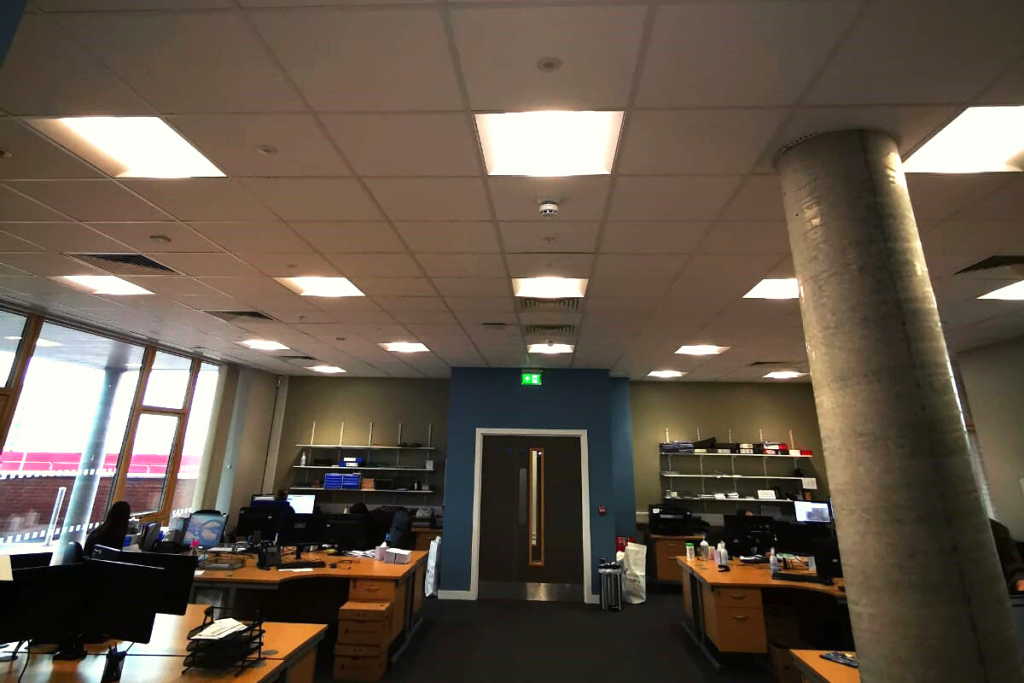 The project's final phase included commissioning, sound measurements and sonic readings to ensure uniformity and optimum performance.
Onsite end user training was then delivered in a 'COVID secure', socially distanced manner, to enable key staff members to confidently manage the daily operation of the system.
The completed install by Vaughan Sound has provided this new hospital with a calming, relaxed environment for office staff, while protecting speech privacy in key areas where confidential medical conversations are often easily overheard.
Click here to find out more about sound masking and speech privacy systems or book a product demonstration.
If you have a project in mind, then please get in touch today to discover the many ways Vaughan Sound can assist you.