It is with great sadness that we formally announce the passing of David (Dai) Vaughan.
Born in Swansea in 1937, he was brought up in both Pembroke and Swansea, as his father worked for Esso as a tanker driver during and after the war.
A former student at Swansea Grammar School (later Bishop Gore), Dai went on to become an apprentice telephone engineer in the General Post Office (GPO). He was also called up for National Service in the RAF.
After working for Reliance, Dai set out on his own in 1964 to initially provide hire, sales, and service of sound and communications equipment to clients throughout South Wales.
In the 1970s he worked alongside Bob Fox as Vaughan and Fox, and later John Davies from Channel Sound.
Previously occupying premises across Swansea, including sites in Dunvant, Killay, Landore, and Prince of Wales Dock, with Dai at the helm Vaughan Sound Systems quickly became the region's leading provider of permanent and temporary sound installations, audio visual sales and hire, as well as specialist alarm call and fire alarm systems.
Dai's retirement came in 1997, in which he handed over the mantle to his eldest son, Richard. In March of that year, the company joined forces with Paul Adams to form Vaughan Sound Installations Ltd, becoming part of the PAI Group based in Dafen, Llanelli.
Key milestones included a complete PA system upgrade for Cardiff Arms Park in 1990. The company was also invited to Japan by TOA for a tour of its factory and manufacturing facilities, along with industry colleague Tom Baker (T. G. Baker), who has also recently passed away.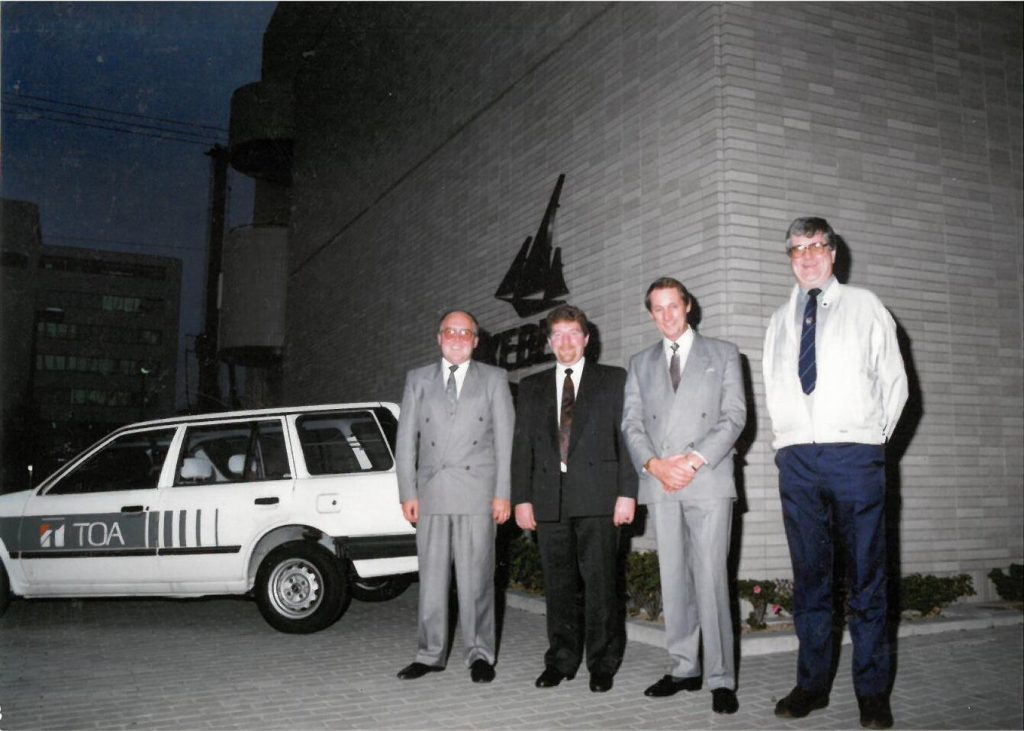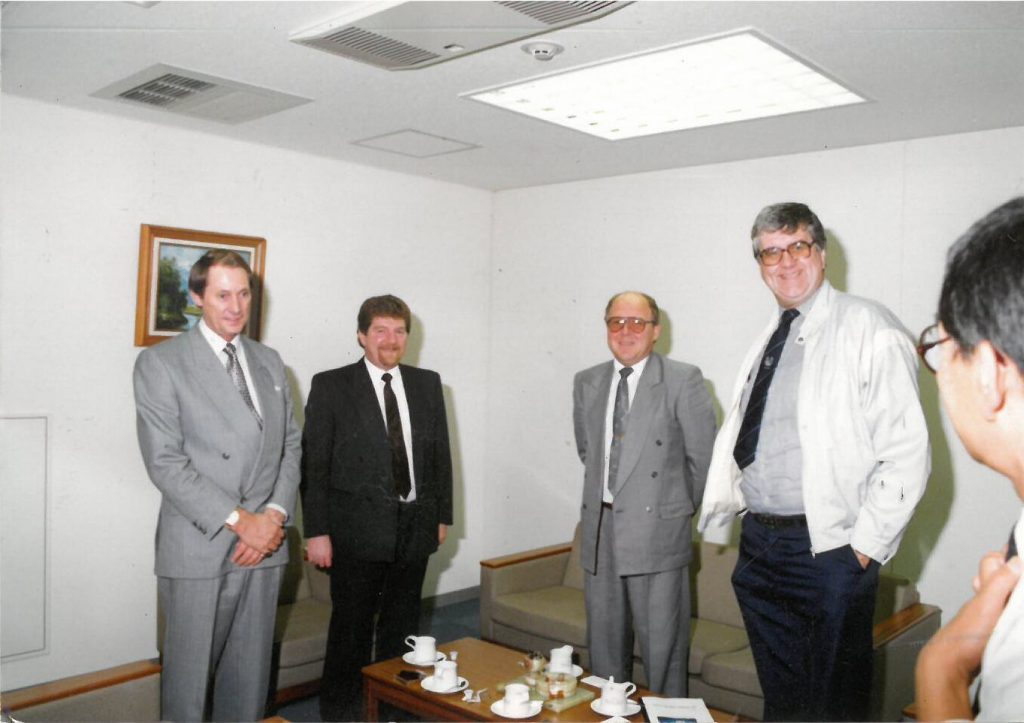 Vaughan Sound has grown exponentially since those early days but continues to serve the local communities that helped the company to make its mark in the 60s.
As well as his business acumen, Dai was very well known within the rugby fraternity.
Formerly Chairman and President of his local Dunvant Rugby Club, he later became Honorary Life Patron. Dai was instrumental in the club's progression and a great ambassador for the village, responsible for purchasing the land at Broadacre and building the clubhouse and facilities around the ground.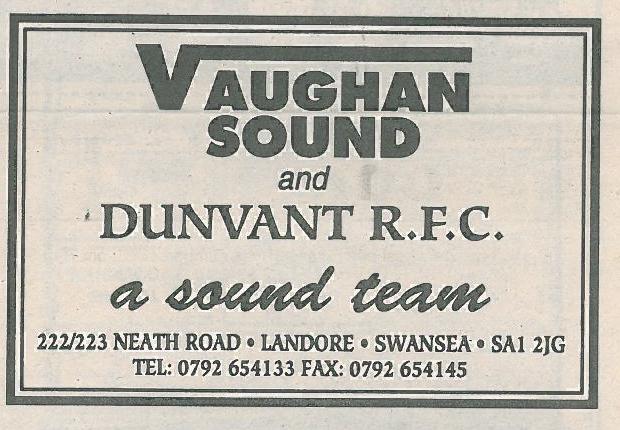 Many will remember him fondly for his unique voice – despite his stammer Dai was a wonderfully humorous public speaker and popular choice as an after-dinner speaker. He had also been a lifelong member of Dunvant Male Choir, past chairman of Gower and Llwchwr Round Table, and involved with Killay Probus.
Married for 60 years, he was never happier than when residing in his caravan in Angle, Pembrokeshire, where his mother was born. He was often found in the Point House or The Hibernia, entertaining the locals and holidaymakers alike with one of his many anecdotes.
He was renowned for his organisational skills and legendary Vaughan's Tours to England, Ireland, France, and Germany. Whether it be for a rugby trip or the choir, there was only ever one person in charge.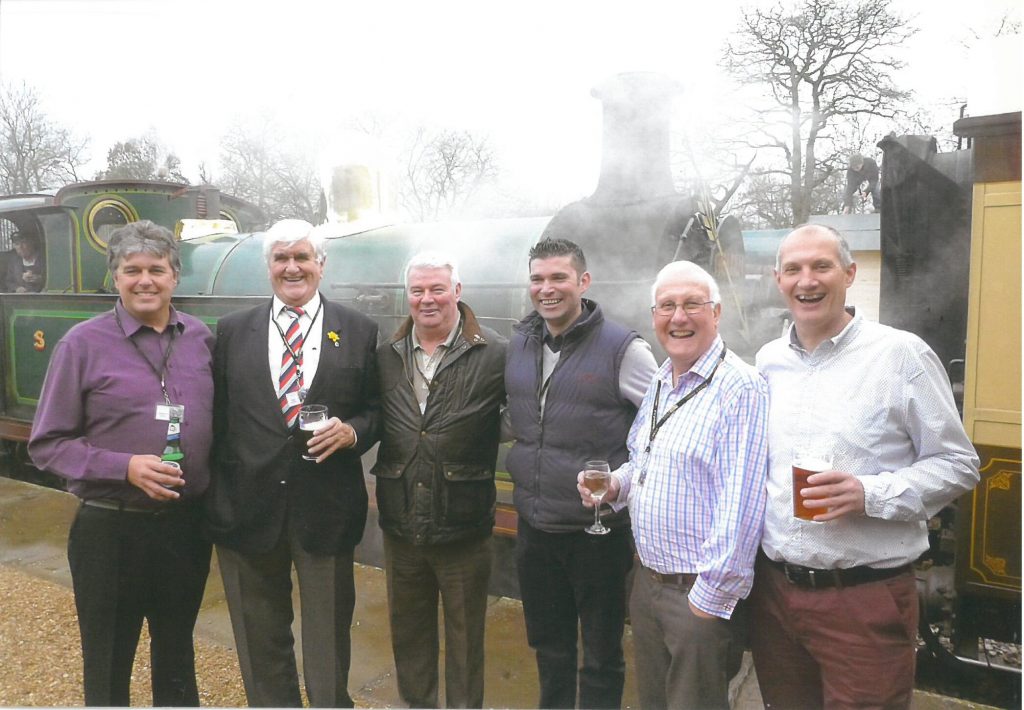 ---
"For all his exploits, his family came first, and he particularly enjoyed holding court around the Sunday dinner table with the family listening. We as a family are grateful for the many messages received, mostly recalling a humorous story involving our father."

— Richard Vaughan
---
Dai passed away peacefully at home aged 84. He will be greatly missed by his wife Glenys, sons Richard, Stephen and Davy, grandsons Nathan and Daniel, and his loving family and friends.