Swansea City Centre Conference & Exhibition 2022 is set to take place at the brand new Swansea Arena on Thursday 17th March.
The event has been organised by 4theRegion in partnership with the City & County of Swansea Council.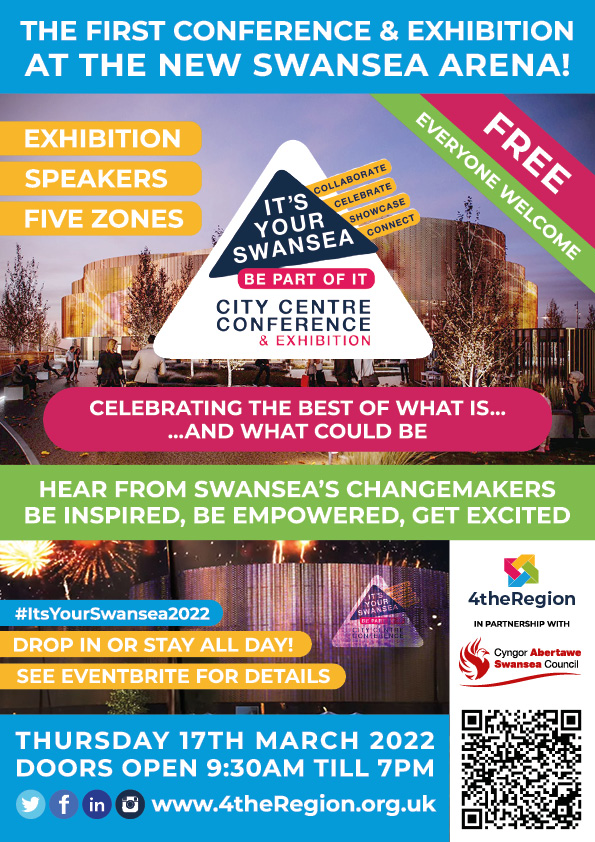 We're absolutely delighted to see the return of physical exhibitions and networking events, and particularly looking forward to being part of this showcase of everything that's great about Swansea and the wider region.
You can find us on Stand 15 on the Main Floor (in the Development & Investment zone), alongside Swansea BID, Swansea Working, The Welsh Business Shows / The Welsh Construction Shows, and Miles Hire.
We'll be joined by plenty of our clients and industry colleagues too; including Bouygues UK, DVLA, Kier, Pobl Group, Swansea City A.F.C., University of Wales Trinity Saint David, and many more.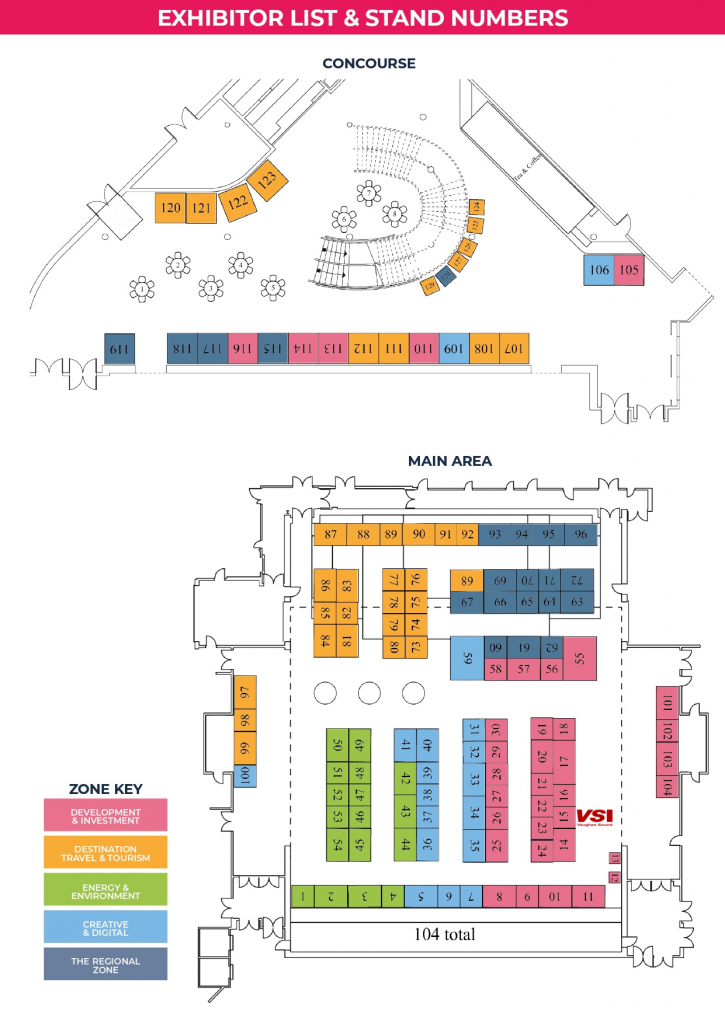 Vaughan Sound will be showcasing a range of audio solutions, including sound masking / speech privacy equipment, induction loop / hearing assist systems, and commercial loudspeakers.
We'll also be demonstrating our interactive touchscreen and digital signage offering, which can be used for information display, wayfinding, or even alert messaging and evacuation procedures.
Doors are open from 9.30am – 7pm and we'd love to see you there.
Come and have a wander around the new arena – we may even point out some of our recent work for you to take a look at.
If you can't make it to Swansea City Centre Conference 2022 then be sure to follow our social media channels for photos, videos, and more.
#ItsYourSwansea2022 #BePartOfIt #SwanseaCityCentre